Gift Cards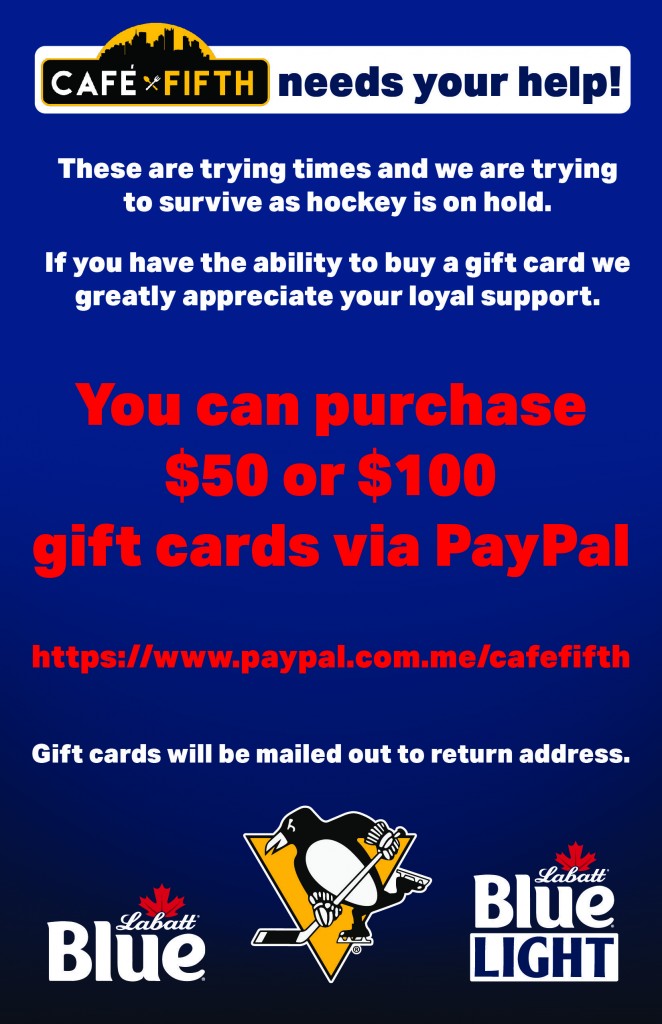 Friends of Cafe Fifth Avenue:
We are in the midst of trying times and we, as a restaurant family, are trying to survive as hockey is on hold. If you have the ability to buy a gift card we greatly appreciate your loyal support.
Below you can select an amount of $50-100. All orders are processed through PayPal and gift cards will be mailed out to the address provided below.
"Keep looking up, that's the secret to life."
Thank you for your support.
-Khalid and the Cafe Fifth Avenue Family